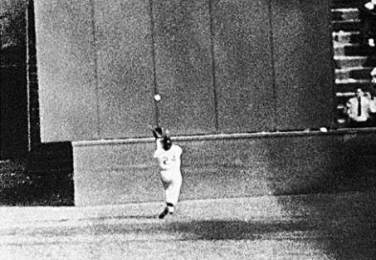 The Internet Baseball Writers Association of America (IBWAA) was created July 4, 2009 to organize and promote the growing online baseball media, and to serve as a digital alternative to the Baseball Writers Association of America (BBWAA).
The IBWAA seeks neither to replace nor disparage the BBWAA, but does offer distinctions. While the BBWAA requires ten years and hundreds of dollars of paid membership for writers to earn a Hall of Fame vote, the IBWAA has no waiting period, with a $75 lifetime fee.
In the vast majority of cases, the BBWAA requires the tying of a writer's online work to a print publication for admission; the IBWAA does not. The IBWAA believes that the hoops an applying writer has to jump through to join the older organization are too many and too narrow, and welcomes all Internet baseball writers. Those with his or her own baseball website of any kind or scope are invited to join, as are those who contribute the written word anywhere within the baseball blogosphere.
The IBWAA votes for Cooperstown in December, and during September of each championship season holds elections for the Most Valuable Player, Cy Young, Rookie of the Year and Manager of the Year Awards. In 2010, the IBWAA began voting in its own relief pitcher category, establishing the Rollie Fingers American League Relief Pitcher of the Year and the Hoyt Wilhelm National League Relief Pitcher of the Year Awards.
The IBWAA endeavors to be nimble and inclusive, and encourages members to participate as much or as little as they like. All suggestions are welcome always. Minimum age requirement is 18.
Our founder, Howard Cole, handed over the reins to Jonathan Becker and Daniel R. Epstein in May 2020. Feel free to contact us at: